Leverage the Power of Accounting Automation

to Streamline your
Business
The adoption of automation tech has undeniably proven to be one of the most valuable steps a business leader can take to evolve their business and remain competitive in the modern marketplace.

By utilising DOKKA's powerful automation systems, your organization can consolidate and significantly accelerate its data-capturing efforts.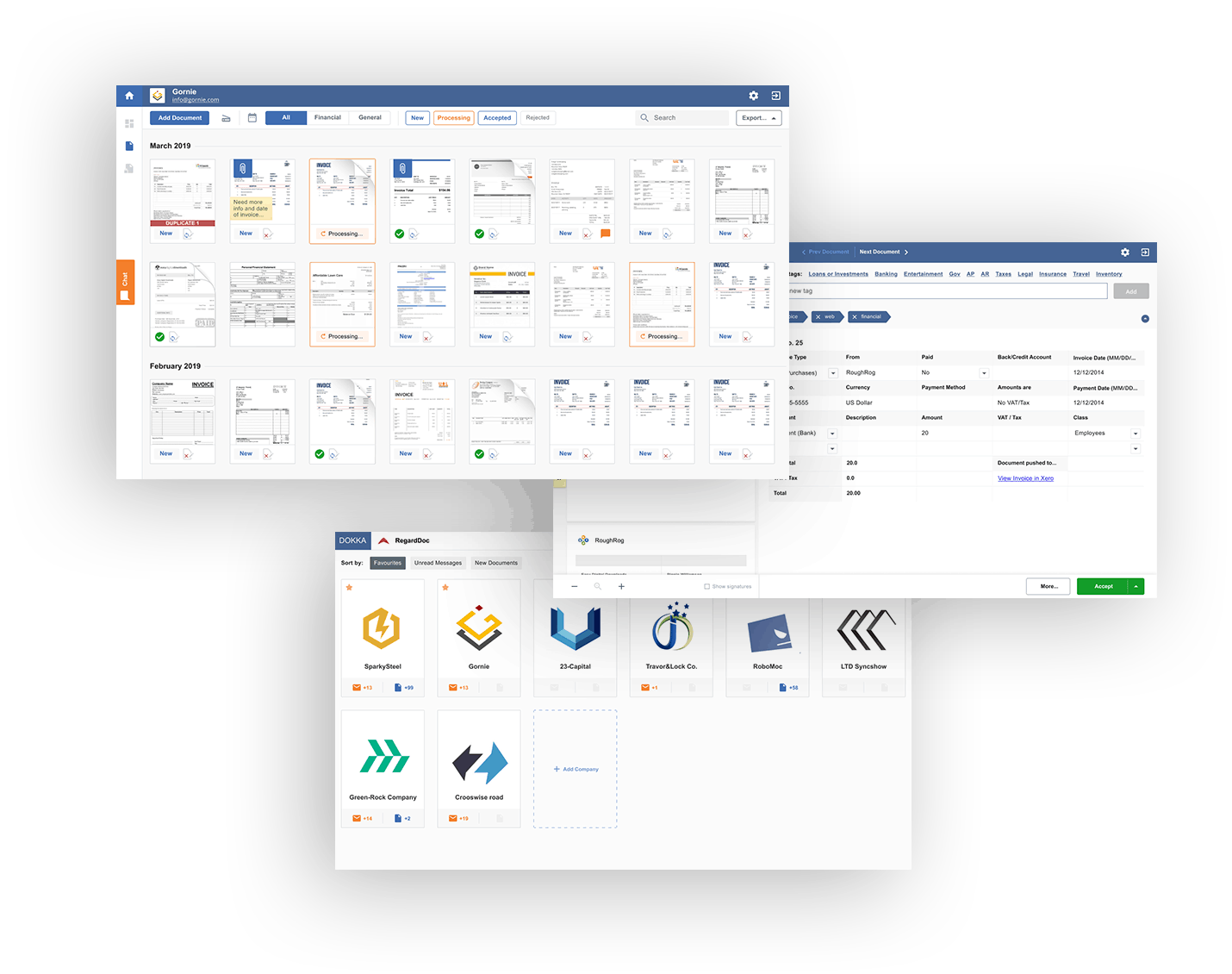 DOKKA's Key Benefits for Your Business
Save Time
Switching from manual tedious work to automation can clearly save you significant time invested in handling invoices and bills.
Increase Productivity
An obvious result of the time savings above is the ability of your team to be more productive and cover more work done in the same period and capacity.
Data accuracy
Accounting and bookkeeping automation is all about relying on machines instead of the human factor. Machines don't often commit errors that you would expect from your human team, therefore there is no real risk that the data will be mishandled. Of course, this still requires your team to be the controllers of the process and approve the automation output.
Fast Data Retrieval
Unlike the old days, to retrieve a document or review a file, all you need to do is 'Google like' search it in the document management platform.
Secure Digital Archive
Another major burden on companies is the need to store paper records for 7-10 years (depending on local regulations). With DOKKA compliance digital archive you can easily store your financial documents as digital copies instead of paper files.
Work Anywhere Anytime
Say goodbye to local access and storage or complicated VPN connections. With DOKKA's secure cloud access you can simply login and work on your documents virtually from anywhere you go.
Real-time Integrations
With DOKKA's full integration out of the box to your ERP/Accounting software, you will never have to copy information from one space to the next, the platform will automatically create the relevant data entry for you and will also trigger the relevant workflow.
Drive Your Business to the Digital Transformation Era With Accounting Automation Powered by AI