Bookkeepers & Accountants. Let's educate the Bookkeeping and Accounting industry.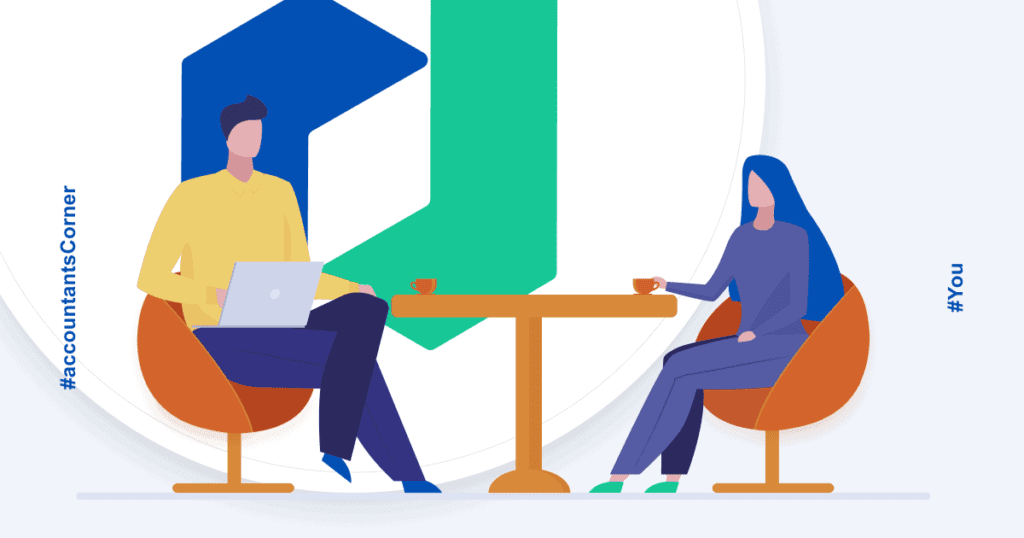 Are you a bookkeeper, accountant or CFO, that is embracing the new way of working?
Have you realised the benefits of using technology to save time, make your clients happier, and build a bigger practice quicker?
Dear Bookkeepers and Accountants
Remember just a few years back when before computers? 
Remember those cartoons and jokes that we still see today showing mountains of paper stacked up on Bookkeepers desks.
And remember pen and paper, and calculators, and notes on documents, and frantic calls back and forwards, and the amount of time that you spent with your clients discussing documentation?
Bookkeeping automation and pre-accounting have arrived
Technology is changing every part of the world at a rapid rate from cars that can drive on their own, to instantly getting answers to everything you need on Google or friends and contacts on Facebook within seconds, to ground breaking medical advancements.
Of course not everything with technology is great.
But we hope you agree with us that technology is improving the lives of Bookkeepers, Accountants and their clients in leaps and bounds.
In the old days, it sure was a process.
Nowdays…
Your clients click a button to forward an email and the documents are with you
If they deliver the documents to you, you simply click a button, and the documents get uploaded or scanned
Instantly, the bookkeeping entries get created
Instantly the documents are indexed with all keywords and are searchable
Instantly the bookkeeping journal entries are uploaded to cloud accounting software solutions like Xero or Quickbooks Online, or the entries can be downloaded to excel or CSV formats.
Auditors and Tax Assessors and Business Owners, and Bookkeepers & Accountants can spend more time discussing the business and less time worrying about collecting the documentation and plugging in the data.
How can you get involved?
DOKKA has built software that can save Bookkeepers and Accountants and Businesses significant time, but only you know how technology works for you
So we want you to get involved in helping educate the greater accounting and bookkeeping industry
Give us your knowledge about how you have embraced technology, and what you're not using, and what you're not yet using. And how it has changed the way you work.
We don't only want the good. We want to discuss with the Accounting and Bookkeeping industry, the good, the bad, and the ugly. 
Ideas for Bookkeepers, Accountants & DOKKA.
Blog post ideas – Send us ideas for our blog postings – if we use them, we'll credit you at the top of the posting for giving us the idea. We'll add at a minimum a link to your Bookkeeping or Accounting company, and a few lines about you, and we're happy to include your contact details if you want
Webinar interview – Let us chat to you on a live webinar so other bookkeepers and accountants can hear your first hand experience on how you are using technology to built your bookkeeping and accounting practices, and lessons on what you've learned along the way. Once again, in addition to the people watching the webinar, we'll promote you in our emails and on our website. 
Blog post interview – Let us send you some questions about how you are using technology for changing your business. Reply and we'll post the interview on our site, and in return we'll link to your site, write about your bookkeeping or accounting company and promote you in our emails.
Guest blog posts – if you feel strongly about how bookkeeping automation or pre-accounting has changed your practice, then suggest writing a guest blog posting for our blog. Not only will you get a link back to your website, but we'll promote you in our emails.
Other ideas – got other ideas on how we can educate the accounting and bookkeeping industry about how technology can benefit the industry – get in touch with the DOKKA team and lets discuss
Sounds good. How do I get involved.
Lets have a quick 20 minute zoom, and then turn your thoughts into an article which we promote on our knowledge blog, and across our social media channels.
So apply if you're a bookkeeper or accountant and want:
Promotion for your business
A link to your website from the DOKKA website
To become known as an expert in your industry
There is NO COST to get involved in our #accountantsCorner
Prefer to do a guest article, or get involved in a different way? Contact Us to discuss
THE PROCESS:
Request to be selected
If chosen, arrange a time with us.
We'll have a 20 minute zoom call with you to hear your thoughts on the Accounting & Bookkeeping industry. 
EXAMPLES OF PREVIOUS DISCUSSIONS:
Mary McBlain from McBlain and Davis Accountants – Understanding the Bookkeeping & Accounting industry in the UK
Hossein Dadkhah from DataDrivenCIOs – Factors Accounting companies should consider when dealing with client data
Lisa Cervantez from PureSpeed Lightwave – Why an internal Finance Team chose SAGE 300 as their Accounting Software
Jeffrey Levine from Persofi – Bookkeeping differences between Israel versus the UK
Zane Orton from M-inent – Future of Bookkeeping
Akiva Brett from KB Tax – A South African Tax Practitioner
Julie DeLong from Backyard Bookkeeper – Part 1 – Choose between Quickbooks Online and Quickbooks Desktop
Julie DeLong from Backyard Bookkeeper – Part 2 – Advice from a Virtual Bookkeeping Company
Holly Dunn from Accountable Bean – SAGE versus Intuit
APPLY TO GET SELECTED
Complete your details below, and we'll get in touch with you.
Lets EDUCATE the Accounting & Bookkeeping industry about how technology can save time and improve the process for everyone!