Exploring the advantages of automated solutions to get the most out of Oracle Netsuite when it comes to accounting and finance.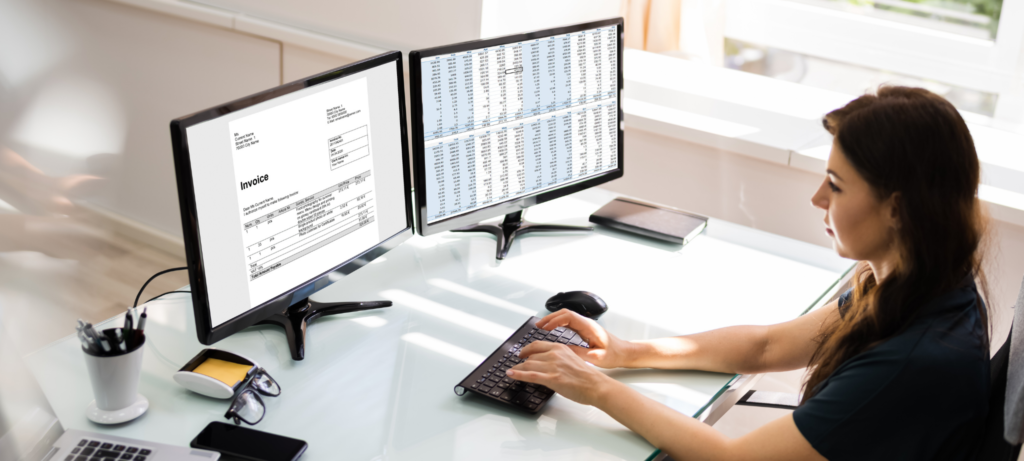 If you work in the finance or accounting industry, or perhaps work in an accounting department of a corporate business, then you've likely encountered the headache and constant struggle that is keeping up with the books and the many smaller components that contribute to an effective and well-oiled business.
To increase business efficiency, accuracy, and productivity, you should consider accounting automation, enabling you to better take control of your business once and for all. Exploring the use of an AI accounting automation software such as DOKKA, which can be integrated into your ERP (enterprise resource planning) software, the benefits among users of the popular Oracle Netsuite system is a valuable read.
What is accounting automation?
Accounting tasks can quickly become tedious, whether processing invoices, matching up payments, chasing up missing documents, or filing invoices. However, this is where accounting automation comes in, enabling you to better manage and improve your existing workflow.
For instance, accounting automation software and ERP add-ons (such as DOKKA) enable you to better manage these invoices, automatically create the required data entry in your books, manage your workflow, streamline your current manual financial processes, and reduce required input.
What is Oracle Netsuite?
Oracle Netsuite is an integrated cloud-based software consisting of basic accounting, resource planning, and communication systems. Many companies use Oracle Netsuite to manage their business finances, manage customer relations, and successfully plan and execute various business operations.
The benefits of DOKKA AI accounting automation among Oracle Netsuite users
When considering the many benefits of DOKKA AI accounting automation, Oracle Netsuite users indicate the first and foremost advantage is that all invoices and documents are automatically consolidated into one document management system and seamlessly integrated into the ERP.
In fact, DOKKA AI provides Oracle Netsuite users with the ability to collect, process, and archive invoices and bills efficiently.
Users that activated DOKKA AI accounting automation reduced usage of paper and printing, and nowadays primarily use DOKKA to fully automate the collection of invoices by extracting them from their emails.
Another method used by Oracle Netsuite users is to upload documents directly to the DOKKA AI accounting automation system or scan them in via the app or office scanner.
Accounting automation benefits are mainly around increasing productivity. This is especially true when Oracle Netsuite users are considered to have a high volume of transactions associated with accounts payable, accounts receivable, and/or accounts payable and funds transfers.
DOKKA AI is even be utilized by Oracle Netsuite users to enforce deadlines, prevent inaccurate or incomplete reporting, and prevent the possibility of human error.
By eliminating the need for manual accounting and reporting processes, this solution can increase the efficiency of your business while reducing expenses associated with manual accounting.
The bottom line
Oracle Netsuite is a popular and powerful cloud computing software used by many different companies to streamline their communication, workflow, finances, and general productivity. Integrating automation solutions, such as the DOKKA software add-on, allows you to maximize the program to its full potential. When done, you essentially have an interface that displays valuable information but one that works with the latest AI, simplifying your everyday struggles. What's not to love?
To find out more about DOKKA, click here.