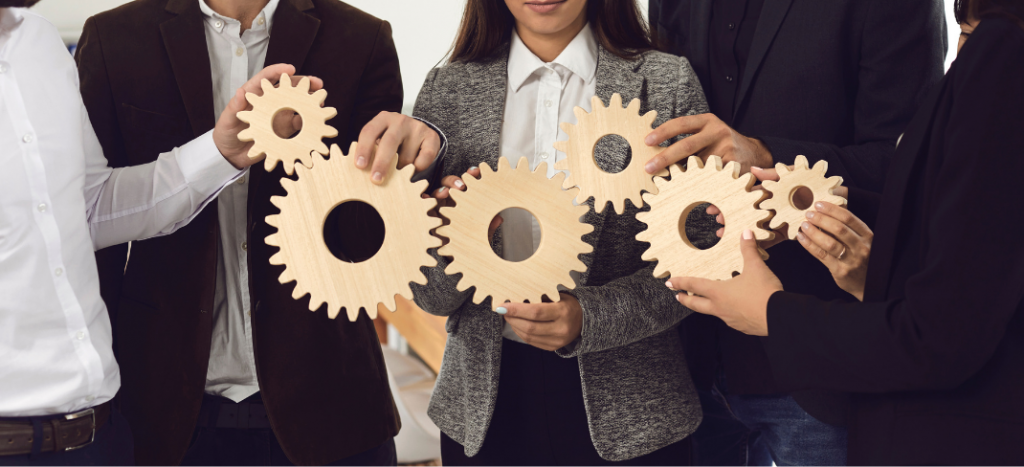 Your business is akin to a well-oiled machine – it has parts and components, and in its day-to-day running, it creates energy through all of these to give it momentum and keep it moving forward.
By that analogy, then, the machine must have an engine room. And because profits drive growth, that engine room has to be where money matters are kept – your fiscal records, your accounting capabilities. It is from here that every other component of your business machine is fueled.
The only way, then, to keep that engine room running smoothly, is to have in place accounting capabilities that are stringent, yet accessible. Detailed, yet fast. 
So, enterprise resource planning (ERP) software for your accounting, in the digital age, is the power in your business's engine room allowing you to control most of your processes via one central hub. And so, with that in mind, accounting automation is then the supercharger for it. 
Integrating these two automation capabilities in business streamlines and enhances your business's processes – especially money matters – and so goes the distance in helping make your operation unstoppable.
Let's talk about one example of such a tour de force in the merging of accounting automation and operations software – The DOKKA and Sage accounting integration.
DOKKA accounting automation software has complete integration with Sage
Partnering DOKKA's smart artificial intelligence (AI) with Sage's comprehensive range of bookkeeping-made-better features creates a central hub, through which vendors and customers, payment accounts, chart of accounts, and VAT codes are accessible in one space.  
It's simply a way to make business better, by making accounting faster.
How does the DOKKA and Sage accounting integration work?
The DOKKA and Sage accounting integration is a feature to business that aligns directly with the global zeitgeist of now, in business – digitization and automation, to make processes faster, and more agile.
By tethering to Sage's accounting capabilities, DOKKA adds that automation, to deftly cut down the need for manual data entry and simplify a business's accounts payable structure.
Simply put, setting defaults in DOKKA, determines what information is uploaded to Sage.
These are some of the features to the DOKKA and Sage accounting integration:
Attach documents to transactions

List expense line items

Select the default document type for invoices, and DOKKA will ensure consistency 

Set the default number of payment days from the invoice date

Set the default account from the chart of accounts for expenses on supplier invoices

Set the default account from the chart of accounts for sales on customer invoices

Set the default tax rate from the chart of account for expenses and sales
You don't need to be an expert in programming to use this software
DOKKA's Sage accounting integration is a vital tool for small businesses – whether you're an accounting firm, or just need a seamless accounts payable dashboard, that aligns with your ERP.
Integration is quick and easy, and DOKKA's AI begins to learn your processes and preferences from the start. This ensures a more streamlined accounts payable process, whether you're a professional accounting firm, or just seeking a competent bookkeeping service.
Automate Your AP. Book a DOKKA Demo.