A business is a machine with many moving parts. For it to be able to continue gaining traction on its way to the successes and goals it's set along its journey, the cogs in the machine must always mesh right. In the past, these 'cogs' were analog systems that had to be set in place to allow for synergy between departments to prevail and to ensure a business's internal processes all worked within their spheres, harmonizing toward the collective goal of profitability. Now, though, in a business world that's found itself hyperconnected, always-on, and in the cloud, analog processes just won't cut it – it's all about digital.
Digitization of processes gives businesses a vital capability – automation. Through smart artificial intelligence (AI) that essentially does much of the legwork, systems such as marketing, financials, sales, and even human resources, can be governed and controlled from a central hub in the cloud – and so the era of the enterprise resource planner (ERP) is here.
What is an ERP?
An ERP is the integrated management of a business's processes, usually using an architecture of software and application technology that can be controlled via a universal dashboard.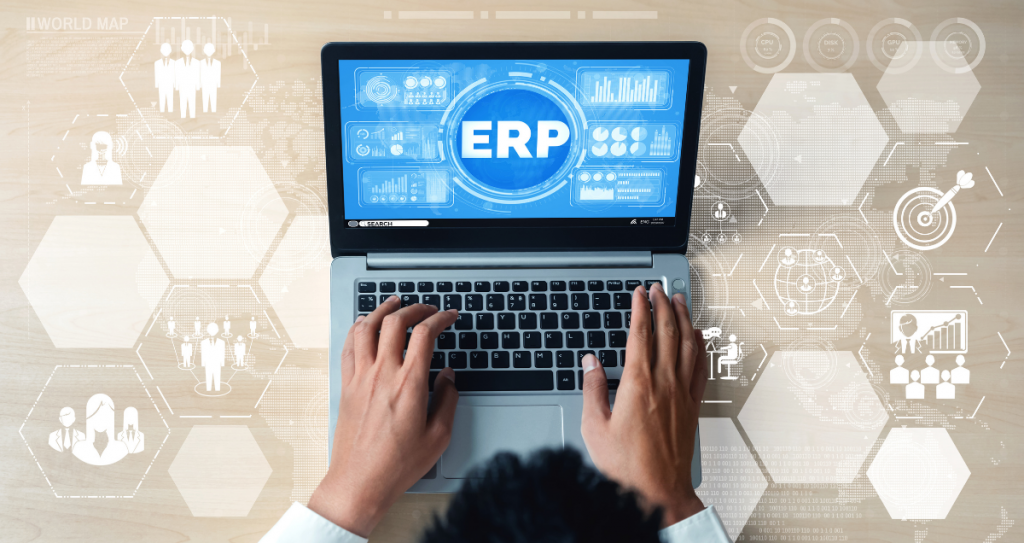 A competent ERP provides the following functionality:
Financial management
Supply chain management
Warehouse management
Sales processing
Customer relationship management (CRM) features – real-time interaction with customers, marketing capabilities, human resources management, and more
NetSuite vs SAP Business One
If you're reading this, you're most likely interested in the two bigger players in the ERP space, and what they can do for your business – it's the NetSuite vs SAP Business One debate.
Each of these premier ERP suites essentially provides the same smart tech for better business processes. Here's a very quick rundown of their main capabilities though, when it comes to the crux of what an ERP should be able to provide.
The cloud
NetSuite
NetSuite is an ERP that's built for the cloud. It simply requires a subscription, log-in details, and a web browser. Within the application, different portals can be integrated for all business departments, and employees, customers, and suppliers can get their own view of a dashboard – customizable as the business requires.
SAP Business One
SAP Business One is slightly more limited in functionality in the cloud. It has to be run on a web browser with Java. Additionally, there's a slight lack of total automation when it comes to creating the different portals – more manual input from the account owner may be needed.
Workflow
When it comes to managing systems, both NetSuite and SAP Business One are competent complex workflow facilitators. Each provides an easy-to-manage flowchart application that allows stakeholders to track projects from start to finish.
Customisation
NetSuite
NetSuite provides users with the functionality to tailor records, modify forms, and update key performance indices (KPIs) – the application is fully customizable.
SAP Business One
SAP Business One has a slightly different model – its license allows SAP to make changes to the code as a reserved right. This means that users get a slightly more limited customization – they are restricted when it comes to the ability to upgrade workflows and modify the features of a project.
Integration
Integration is a functionality included that allows the application to access items in the ERP database. Simply put, it's the ERP's ability to integrate seamlessly with other source systems that can enhance the overall features and capabilities of the ERP – essentially a way to augment the technology.
When it comes to integration and the NetSuite vs SAP Business One debate, both offer these web services, with some minor differences:
NetSuite
NetSuite is easy to integrate with most other source systems, with a number of effective add ons available.
SAP Business One
SAP Business One provides access to the ERP database, giving flexibility to companies who want a comprehensive dashboard of data related to the reporting tools within the application.
DOKKA – enhancing ERP with accounting automation
Speaking of integrations, that's where DOKKA comes in.
DOKKA is a premier ERP add-on that gives you everything you need to collect, process, and archive invoices and bills efficiently.
Here's what you get:
Digital archiving and document management
Automated collection of invoices – DOKKA extracts them from emails, and files and archives them automatically
A smart 'Google-like' search function lets you find any document
Enhanced collaboration with peers over documents with a full chat function
Automated invoice management and bills platform
Eliminate data entry, reduce error and digitise processes
DOKKA extracts data from invoices and bills and classifies it automatically on an easy-to-read dashboard
All transactions, along with a copy of the document, will be synced with your preferred ERP
With smart AI, DOKKA perpetually learns and improves
Is this the functionality you need for your business, to make your ERP more effective?
DOKKA is the accounting automation add-on for you.
Request a callback, and we'll show you how to infuse your ERP with accounting automation superpowers.