If you're an accountant or bookkeeper or business owner using Zoho Books, the following news is sure to make your day. DOKKA has completed a full integration into Zoho Books, which is a product from the Zoho platform.
From the Zoho website:
Zoho Books is online accounting software that manages your finances, automates business workflows, and helps you work collectively across departments.
And what I mean by a full Zoho Books integration with DOKKA, is that this is a full integration between the DOKKA platform and the Zoho Books platform, similar to what DOKKA has done with Quickbooks Online, Xero, & Sage Business Cloud.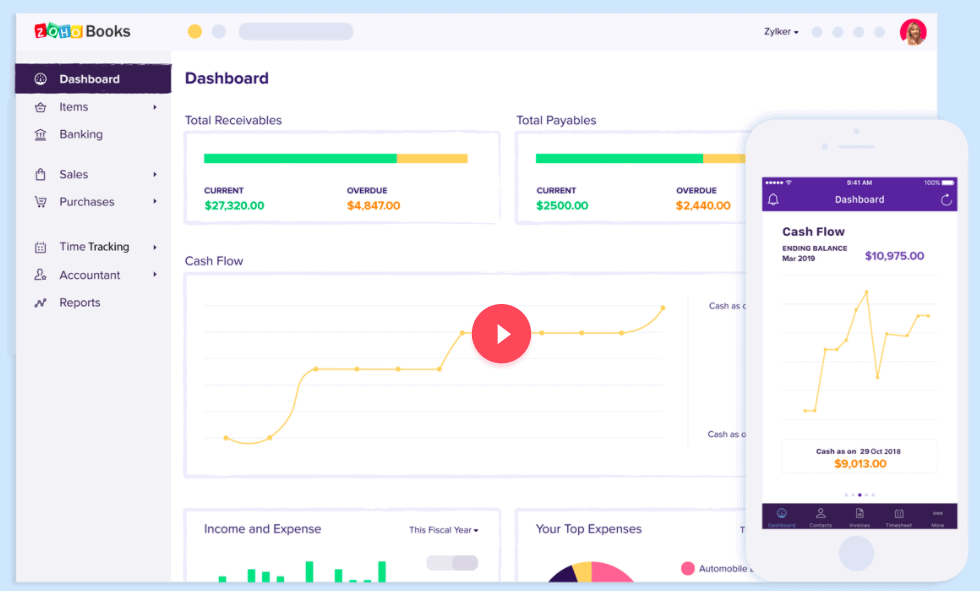 How will DOKKA save Zoho Books users time?
DOKKA can help save significant amounts of time if you are a Zoho user by the following features:
Making document collection easier, with advanced document collection features including mobile apps for android and ioS where you can snap a picture of a financial document
Smart document management including advanced features such as virtual sticky notes, virtual document linking, google-style document search, document tagging, and virtual folders
Automated bookkeeping entry creation from financial documents including the ability to push both the bookkeeping entry and a copy of the financial document into Zoho Books with the click of a button, as well as a drag-and-drop interface between the financial document and the created bookkeeping entry, where you can teach DOKKA how to improve it's A.I. / Machine Learning automation simply by dragging from one side of the screen to the other
Real time syncing between Zoho Books and DOKKA so that the information such as vendors / suppliers, VAT / GST codes, General Ledger Accounts and other information in the 2 platforms is synced.
Advanced chat collaboration where all people connected to the company can speak to one another via WhatsApp style chat, both generally, and specifically connected to individual documents, so you can resolve issues and problems with financial documents quickly and easily.
Confidential documents, audit trails and lots more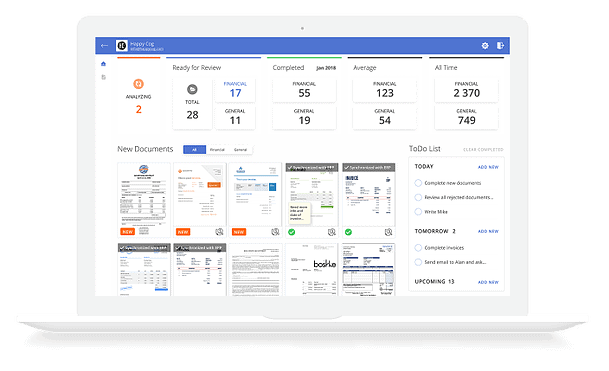 Who will find the DOKKA Zoho Books integration useful?
DOKKA will be useful for the following 2 types of users:
Medium to large businesses using Zoho
If you're a business that has an internal finance department, then DOKKA's integration with Zoho Books is going to save you significant time and frustration.
Outsourced Bookkeeping and Accounting companies using Zoho Books
If you're a bookkeeper or accountant that loves using Zoho Books and the rest of the Zoho platform to keep your clients happy, then the DOKKA integration is not only going to make yourself and your fellow bookkeeper / accountant colleagues happy, but is going to make your clients a lot more satisfied as well.
What if you're an accountant / bookkeeper using Zoho Books as well as other accounting software?
Many bookkeepers / accountants these days listen to their clients, and use the accounting software that their clients are most comfortable using. Of course, you can recommend specific accounting software that you prefer, but some clients are very specific about which accounting software they want to use.
So bookkeepers & accountants might have a couple clients using Zoho Books, and then others using QBO, QBD, Xero, SAGE business cloud, Priority etc
The DOKKA partner license caters for this, and allows bookkeepers and accountants to connect each client to the company they want to use. So a bookkeeper with a 100 clients might have 50 clients using Zoho Books, 20 using Quickbooks Online, and 30 using Xero, and that's perfectly fine.
Using the DOKKA self serve system, you can add new clients onto the DOKKA platform in seconds, and connect them to their chosen accounting software in seconds.
How do you connect DOKKA to Zoho Books?
Once you've added a new company to DOKKA, simply go to the settings in DOKKA, select Zoho Books, go through a couple of screens where you give permission for your data to be synced, and in a couple of minutes, your data will be synced between the 2 platforms, and you'll be able to start automating your accounting requirements.

How do I find out more about the DOKKA integration with Zoho Books?
The easiest way is for one of our team to meet you on the video conferencing platform Zoom, and share their screen with you. They can then walk you through DOKKA and Zoho Books, showing you how easy it is to connect a company, upload a document, approve the bookkeeping entry, and push the bookkeeping entry and the financial document into your Zoho Books Account.