Accounts payable (AP) automation, has really emerged as a no-brainer process when it comes to submitting invoices, managing the approval workflow, and processing payments in a business. The thing is, though, that many businesses are still mired in manual processes when it comes to this valuable part of a company's financial department. Why? At DOKKA, we suspect it could be a deeply baked-in mistrust of the artificial intelligence (AI) that powers automation. But that mistrust is often misguided – especially in this hyper-connected, ultra-modern society in which we now do business. In fact, automation is a saving grace, it can save time and money, and accounts payable automation benefits simply outweigh any negatives associated with this technology.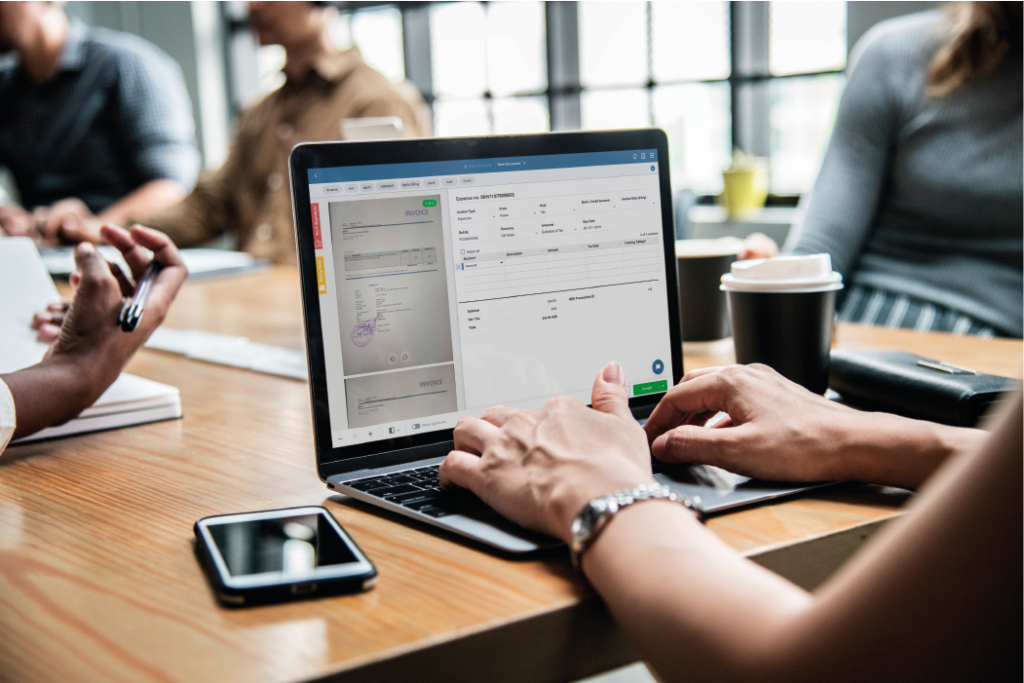 But what are those benefits? Let's unveil 8 very juicy ones here. 
Benefits of AP automation:
Decreased labor costs
Reduced bookkeeping errors
Better cross-department communication
Centralized document storage
Faster auditing
Automated approvals
More productive team
Simple integration
Automation is simply a saving grace for a business and in all facets of its operations. But there are few of those facets that benefit from it quite as much as the accounts department. It's about adding value to outdated processes and freeing up time so that an accounts team can focus on more strategic and creative tasks for the business. Here are the 8 singular accounts payable automation benefits for companies embracing this revolution.
1. Savings on labor
Automated accounting software deftly brings all invoice processing together, in one amalgamated dashboard accessible by all relevant stakeholders, and in one place. This means that intra-departmental communication is in real-time, and there's no need for postage supplies, or added labor.
2. Reduced errors
Manual data capture is susceptible to error. Automation removes that susceptibility by learning a business's requirements when it comes to invoice information and then adjusting accordingly. What's more, with seamless integration into an existing enterprise resource planner (ERP) system, data is matched via and validated against existing information, to reduce costly duplicate payments.
3. Better cross-department communication
Manual data entry is a limited source of information. When automated, the AP process can provide detailed, data-rich dashboards in real-time, that track invoice lifecycles, efficiencies in processing, and accuracy of bookkeeping. This is vital insight, that helps all stakeholders make better business decisions.
4. Centralized document storage
Because of a built-in cloud storage, invoices are digitized, cataloged, and stored within the solution. This both saves on storing paperwork and provides an easy recollection of documents, should they be needed during auditing. 
5. Faster auditing
An automated system can match documents and messaging around payments, all within an integrated document management capability. This goes the distance in preventing the loss of important paperwork at auditing time, and simply enhances a business's filing and administrative system, in the accounts department. 
6. Automated approvals
Automation allows for the establishment of better approval workflows. This means that more stakeholders can be assigned processing and payment release rights, to increase the chance of catching fraudulent invoices, and preventing them from being processed without the cross-referencing of paperwork. 
7. More productive team
With specific rules that can be assigned to invoice processing and document management, automation increases the efficiency of the approval process. Dashboards that can be assigned business-wide, can give stakeholders a real-time view into the processing procedures of invoices in the system. This ensures nothing slips through the cracks, and everyone in the chain has sight of important information relating to a payment, such as payment due dates.
8. Simple integration
If you're reading this, you no doubt have an accounting solution or ERP in place that exists as your business's procedural and operational ecosystem. The good news is that accounts payable automation integrates seamlessly with that system, with no need to jump between platforms, and all within the dashboards and processes you've already established.
Are these the benefits you need for you business?
DOKKA's accounting automation platform lets you automate the collection, archiving and processing of invoices and bills. Get started today.
Take your accounts payable capabilities to the next level