DOKKA is running ahead with new features. Many of these are little tweaks. But some are HUGE:
Importing into QBD
A full integration with Quickbooks Desktop will be Really Big News! I said "will be" because that will be announced soon. In the meantime, QBD users can already enjoy the benefits of DOKKA!
Now you can bring your lists from QBD into DOKKA, and export your bookkeeping transactions from DOKKA into QBD.


We've expanded the Export/Import feature to include IIF files. We've also made the exporting process simpler and more controlled. Exported items will be grouped together into a document bundle to keep them organized.
Linking and Locking
As I said, we've upgraded the exporting feature to work with the linking feature. This way you can keep track of which transactions were exported, and when. We've improved the linking feature as well. This is part of the DOKKA Document Management System. Now that it is also part of the export procedure, we've added the ability to lock a linked bundle. Now you know that your documents are staying where you put them.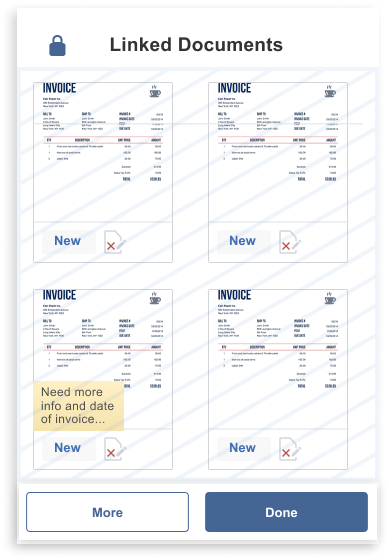 New Data Entry Form
We've noticed that some bookkeeping transactions have a lot of information. As we added more fields to the bookkeeping entry form, it got very cluttered. Now we've redesigned it. The new form is newer, cleaner, and ready for more innovation.
More Integration Options
We keep working to make our integrations better. So we've added credit notes to Quickbooks, so integration experience is deeper than ever.
Also we introduced the option to NOT upload documents to Sage Business Cloud South Africa. The transaction is posted, but the document can be uploaded or not.

That's plenty of exciting new features for this post. Keep checking our blog for more breaking news in DOKKA development, and the future of accounting.