Smarter Way to Manage Your Invoicing Process
DOKKA's proprietary engine is a combination of Enhanced OCR and Machine Learning. It accurately automates the most tedious of tasks in AP, centralizes document management and streamlines approval flows. Simply put, it's one app that makes both your ERP and your team faster and more productive.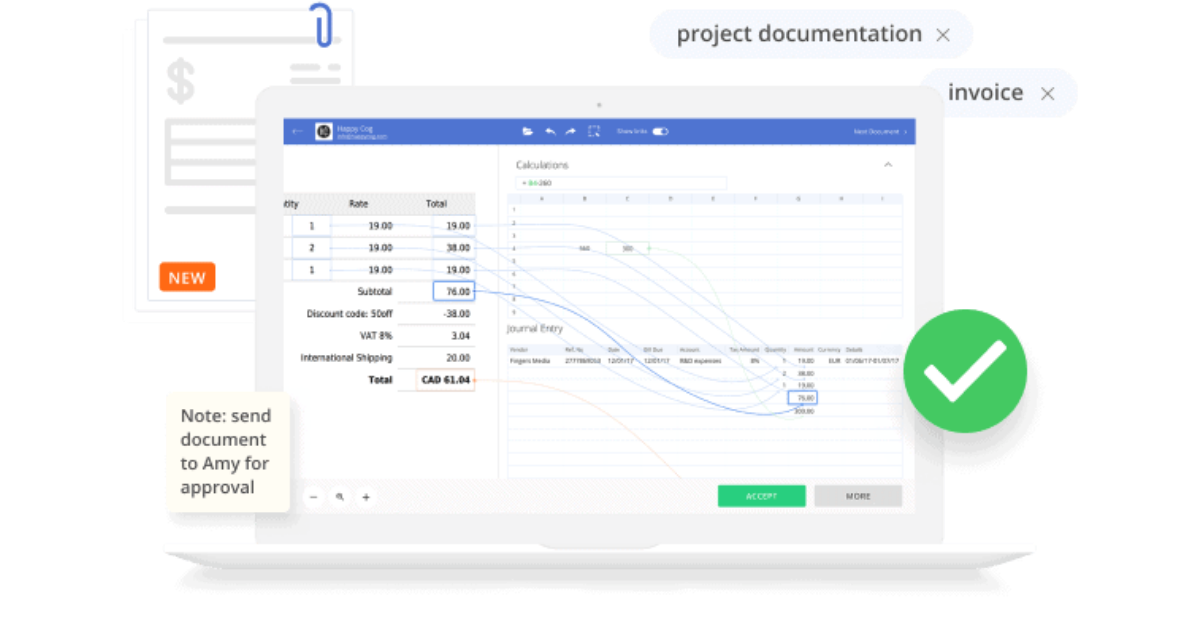 Process an Invoice in 7 Seconds
What if you could process an invoice in 7 seconds, instead of 5 minutes? DOKKA lets you do just that. It scans incoming invoices and automatically maps the data into journal entry recommendations. All that's left for you to do is push the button and send the invoice straight into your accounting software. This means less manual work, lower margin of error and a happier team.
One App to Make Your Invoice Management Smooth
It's time to put a stop to over-complexity. You only need one app to make your AP workflows smooth.
Automate manual and repetitive work, and simplify your accounting operations with DOKKA