Autonomous AP Automation Software, Powered by AI
DOKKA makes invoice processing a breeze. It can quickly extract information from invoices of any format or language and automate journal entry creation, validation, and posting. Fully integrated with top accounting ERP systems.
Revolutionize Your Accounts Payable
Say hello to a more streamlined and efficient AP department, with less manual effort and more time for high-value tasks.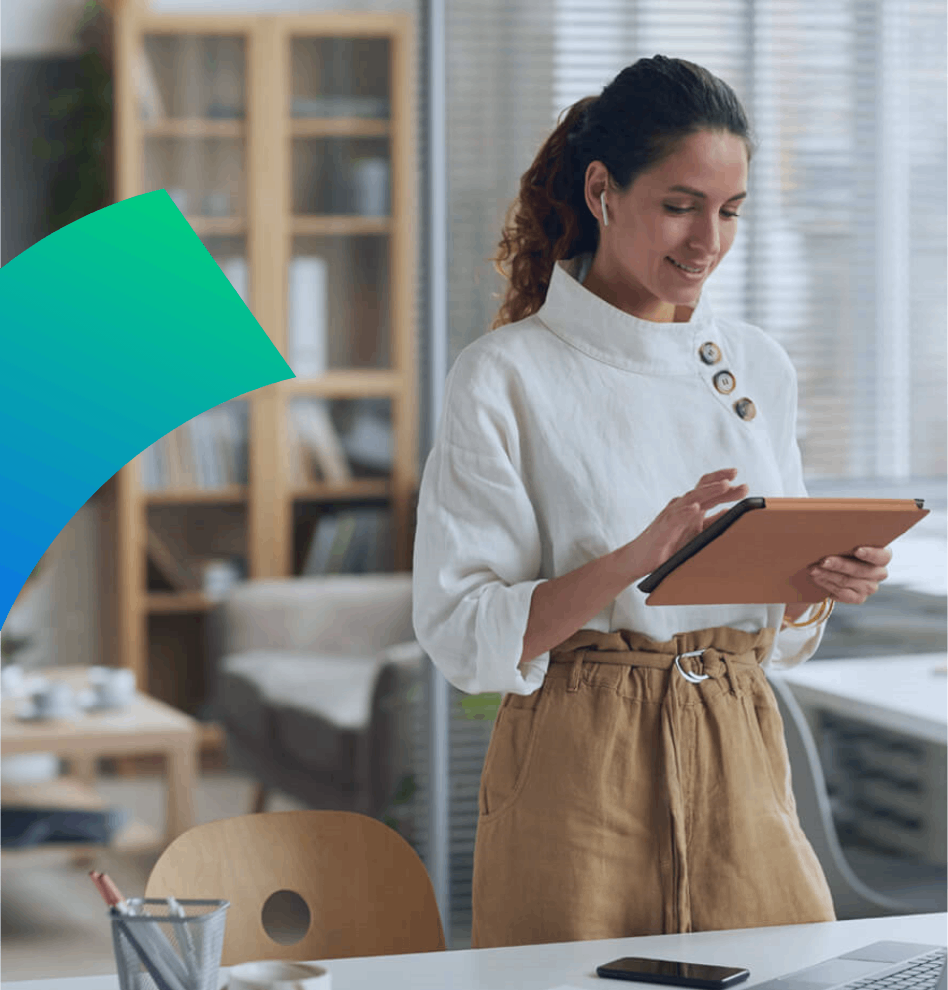 DOKKA's AI is pre-trained on millions of documents, so it instantly adds value to your processes and bottom line.
End-to-End AP Productivity Suite
It's not just AP. DOKKA eliminates manual and repetitive tasks across your entire workflow.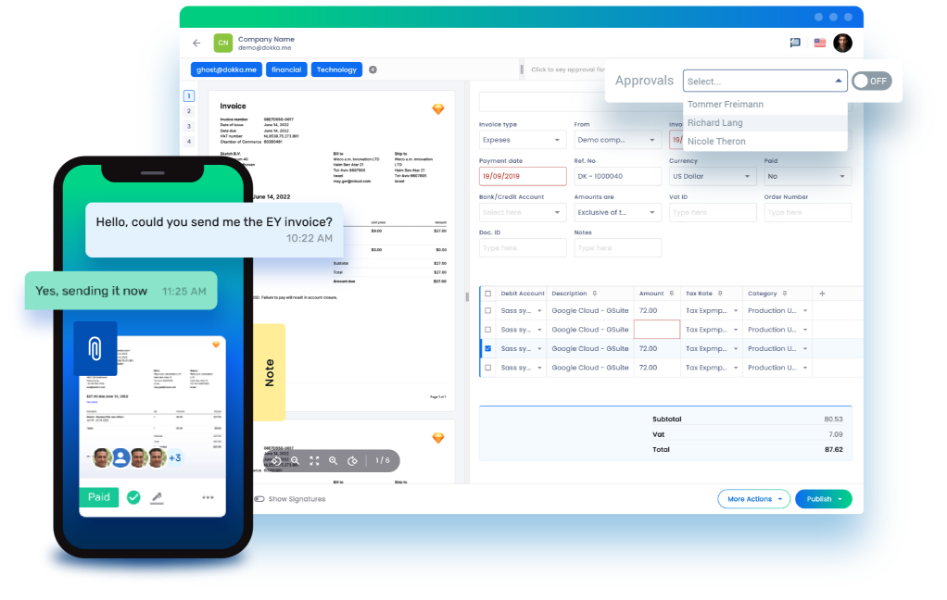 Overview of Core Features
Automated Document Collection
Automatically imports documents from email, office scanner, proprietary mobile app, csv and even WhatsApp.
Automated Approval Flows
Set custom approval flows and the system will automatically send approval requests to relevant people based on the data in the invoices.
Automated Journal Entries
DOKKA records invoices in your accounting journal with no human intervention. All you have to do is review and approve.
Smart Document Management
Invoices are automatically processed into journal entry recommendations, while all other documents are stored in the secure, cloud-based archive.
Mark as Paid or Not Paid
DOKKA syncs back the Paid or Not Paid invoice status from your accounting ERP and marks them inside the platform.
Google-like Search
Find any document within seconds, just by searching for keywords that appear inside it.
Works in Any Language
DOKKA is able to process invoices of all languages and formats, and you can even use it to translate text directly on the spot
Chat, Comment & Tag
Get your team on the same page quickly and chat over specific documents, add comments or tags and much more.
Audit Trail
Documented history of all activities in your DOKKA account, allowing you to trace back every journal entry to its source.
Frequently Asked Questions
Ready to
2x

Your AP Department?
Let's face it, manual AP work is tedious and prone to errors. Let DOKKA do the heavy lifting, so your team can get back to doing high level work.