Zane Orton & I had an interesting discussion recently which covered topics ranging from the future of bookkeeping, to a general overview of the bookkeeping and accounting industry in South Africa, as well as how SAICA is doing a great job in the auditing space, Zane's view's on the various accounting software packages available, and how Corona is impacting the bookkeeping and accounting industry.
We also discuss Zane's background, how he got involved in M-inent and Malander, what M-inent and Malander specialize in, and how the group has embraced usage of DOKKA
M-inent is a subsidiary of Malander, which focuses on the SMME portion of the economy. They focus more on the small to medium size businesses. They do a lot of work for Malander in the outsourced CFO roles and the outsourced FM roles.
From the M-inent website:
Cloud – based Accounting, Recruitment & Digital solutions to grow your business

Cloud-based accounting, human capital and digital solutions for small and medium sized entities.
M-inent is a member of Malander Group.

Here is an edited version of the discussion Zane & myself had over Zoom. We had a particular interesting discussion about the future of bookkeeping, how machine learning and A.I. and other technology will automate accounting in the next 10 years, but the future of bookkeeping will still require bookkeepers, not just technology.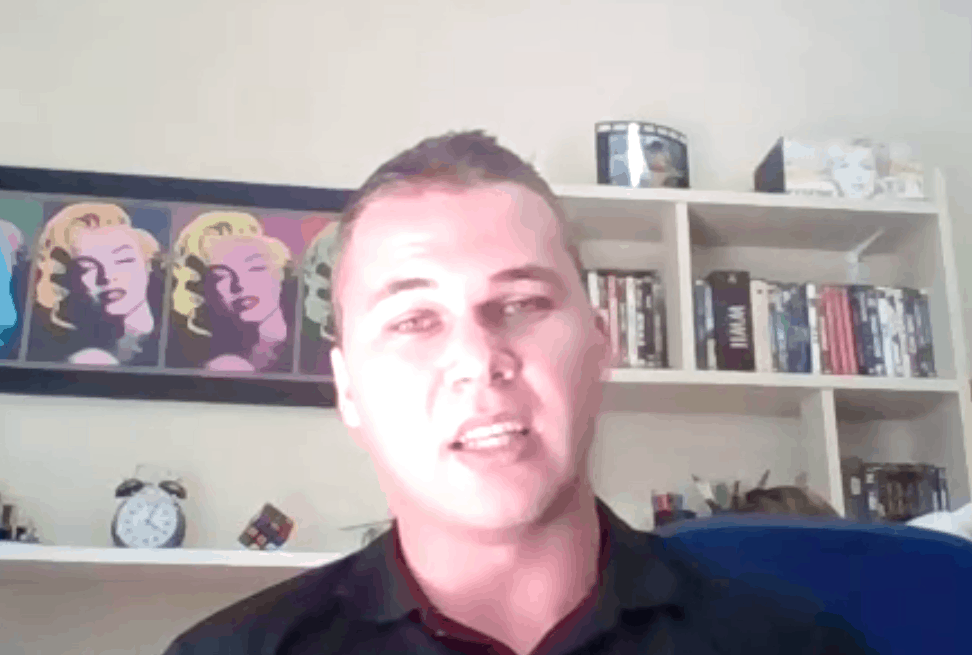 SAICA and Auditing in South Africa
Eric: Zane, great to meet you. You're in South Africa. Tell me a little about your background to find out how you got to be involved with M-inent and Malander.
Zane: Sure. So straight out of school, I jumped into the auditing industry. I've done that for four years. Articles. B-com as well. After that I moved into the financial management side of things for a large group, mainly focusing on long term and short term insurance. Also dabbling in the architectural and consulting industries as well. After that I got the position with Malander and have been happy ever since.
I jumped into the auditing industry
E: You mentioned auditing. What do you think of the auditing industry in South Africa. Has auditing in South Africa moved progressively in the last few years, or is it still behind the times?
Z: Honestly, I believe that SAICA is doing a magnificent job in South Africa in keeping our standards up to date. We are sought after internationally as well as auditors. So I feel that in South Africa we have been doing quite a good job. Obviously the whole auditing industry internationally has been taking quite a knock in the last couple of years. Not withstanding those facts, and obviously some scandals in South Africa as well, with major auditing firms, we are still pretty much on par with the rest of the world.
From the SAICA about us page:

The South African Institute of Chartered Accountants (SAICA) is the foremost accountancy body in South Africa and one of the leading Institutes in the world.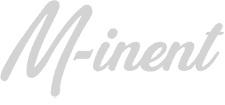 Auditing Automation after Anderson
E: When you say auditing is taking a knock. We all know the Anderson stories. Is that what you are referring to?
Z: Yes, obviously some big four auditing firms being involved in some scandalous affairs. That has tarnished the reputation of auditing in the last couple years. But I believe we are working really hard to restore the name and the honor of the auditing profession.
E: I'm interested to hear your views around automation around auditing. Is auditing being automated at the moment. Is Artificial Intelligence (A.I.) being used in auditing. Where do you think things are going in the future on the auditing side?
Z: I feel there is quite a bit of developments happening in auditing right now. I feel the role out is a bit slow. And I feel the adoption is a bit slow. For obvious reasons. I've seen quite a bit of technology in the reconciling functions of auditing being rolled out, which is very interesting in the time saving aspect of things. Obviously with drafting of documents as well, we see quite a bit of A.I. coming in there.
But I feel the development is happening a lot faster than the adoption of it. We see various companies in various industries trying to dabble in the accounting space now. Trying to role out financial reporting, A.I. software but we don't see it being implemented anywhere.
I think South Africa might be a bit behind the trend on that side of things. The adoption of these new technologies. (note from Eric: auditing automation technologies). But I feel in general there is a massive shift towards that arena right now.
Blockchain and the future of bookkeeping, accounting & auditing
E: To put you on the spot, where do you think Auditing will be five years from now, in terms of automation A.I. Give me an idea of how auditing will change.
Z: I feel especially with blockchain, it's going to massively affect the auditing procedures going forward. I feel that with automation and blockchain working hand in hand, I can see a massive reduction in the actual manpower in the auditing force. I feel that the shift towards auditing automation will be a very strong one. I feel a strong shift towards consulting will happen within the next ten years.
E: I've heard a lot of people in previous discussions talking about blockchain generally across accounting and auditing. I'm interested, specifically, in how blockchain is going to change the accounting and auditing industry? Do you feel that all invoicing, both AP and AR, is going to move to the blockchain in the next ten years?
Z: Within the SMME space you are probably going to see a very delayed adoption of blockchain. You are going to see blockchain in the accounting space roled out a lot sooner. Obviously 80% to 90% of the South African economy is built up around SMME transactions. So it's not going to have as big an affect in South Africa as we would expect in more developed countries. You'll see a couple of corporates adopting blockchain obviously, but I feel with the lack of adoption from SMME's, it's going to be hindering the functionality of it.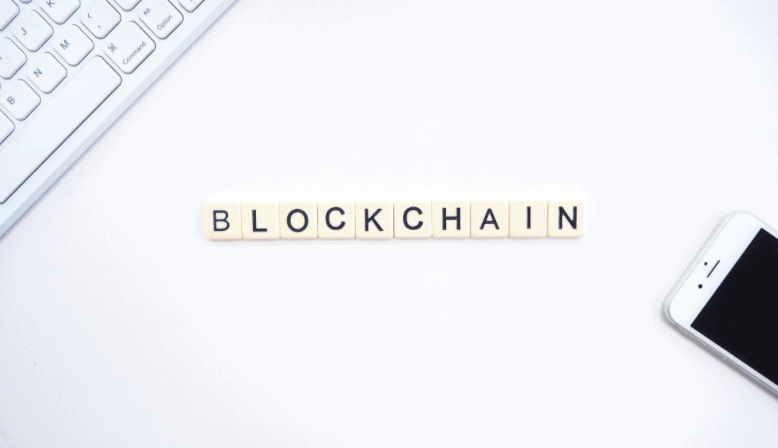 Malander for corporates, M-inent for SMME's
E: Lets talk now about the current company you are involved in. I understand that Malander is the holding company, and there are subsidiaries including M-inent under it. Lets understand more about what Malander and the subsidiary company's are currently doing?
Z: Malander focuses on consulting for large corporates. Seconding of staff. We have a placements entity as well, Malander placements, that focuses on filling permanent and temporary roles within those corporates as well. We've recently started M-inent. M-inent focuses on the SMME market, so we are sort of geared towards having an available pricing towards these SMME's but still giving them those corporate level services including management reporting and consulting but at a much more affordable rate.
What SMME can afford these days to have a full time chartered accountant on their workforce. Our main focus is making available to them, this level of expertise but at a much more affordable rate. This is where we pull our knowledge from, the work that we have done with Malander, and filtering it down to the SMME space.
We also have Malander digital, which forms part of M-inent. Malander digital does social media. It does websites. And it does IT support as well. To SMME's. And sometimes to corporates as well.
E: So Malander is not only an accounting company? It sounds like it's a lot more than that.
Z: When we have noted that we are able to fill a need ourselves, we try to become experts in that field. Obviously there will always be a demand from external companies for that same level of expertise. Whatever services we can provide in-house, we try to become experts in that.
Niche Accounting & Bookkeeping Companies – is that what the Future of Bookkeeping will consist of?
E: Most of the outsourced accounting companies, outsourced bookkeeping companies, or outsourced CFO companies seem to be specialists in their area. You seem to have specialization in a number of different areas. Who are your competitors in South Africa? It seems to be that you are a lot broader than a traditional accounting or bookkeeping company. Who do you see as going up against you?
Z: That's true. There is a massive shift towards niche markets and niche accounting "position yourself as an expert" in a specific segment. Whereas M-inent specifically, we try to have a more broad spectrum of a client base. We have such a huge range of expertise in various industries.
We feel we would be limiting our knowledge if we had to specifically gear ourselves towards a certain industry. The benefit of that is because we have various staff members that have a ton of experience in a certain industry, you have access to that knowledge as a client. If you were to scale or you were to expand your business operations, you're not limited by your accounting company that provides these services to you.
With everyone specializing in niche markets, we try to position ourselves not as much as an accounting firm, but as a business growth partner that can walk the walk with your business as it scales up.
There is a massive shift towards niche markets and niche accounting "position yourself as an expert" in a specific segment.
E: You have clients throughout South Africa at the moment?
Z: Correct. And we have clients internationally. We have a branch in the UK as well. So we have clients in Dubai, in the UK, but our main client base, obviously, is in South Africa.
E: So you have offices in the UK?
Z: We have offices in Sandton, in Rosebank and Sandown, and in London.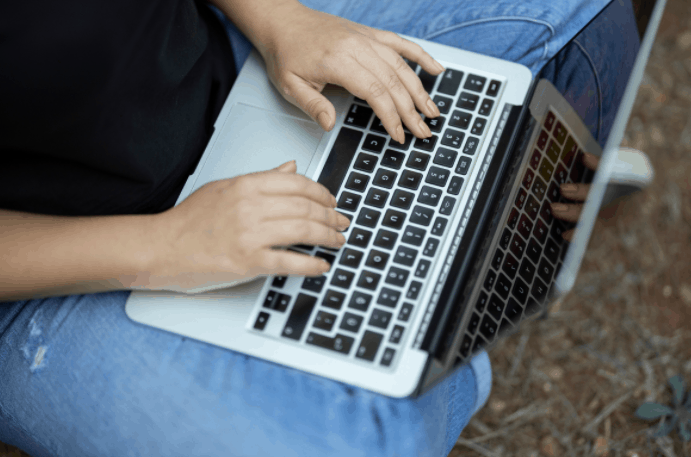 DOKKA helps businesses work remote
E: Everyone is now speaking about Corona, the pandemic. It's changed, obviously, how everyone is working, and we're all working remote at the moment. You have been one of the users of DOKKA since the early days. How has your DOKKA usage changed in the last couple of months since your team started working remote, and your clients started working remote?
Z: Obviously there has been a massive expansion on the use of DOKKA since the lockdown. Something we had been aiming to do a lot sooner. It's forcing us to embrace the future. We've seen a lot of positive things coming from our clients using DOKKA. We first rolled it out internally to gain expertise on DOKKA, and to test the functionality of it.
After seeing that DOKKA is more than applicable to our business type, we started piloting it on some of our clients as well, and they've been more than happy with the results of it. Obviously now the timing was perfect. DOKKA was surprisingly very quick to roll out to our clients as well. Very easy to use. So no real training for DOKKA was necessary.
Especially the clients that are staying open, they tend to be clients that are more technologically based, so there adoption was a lot more seamless than we thought it would be.
DOKKA was surprisingly very quick to roll out to our clients as well. Very easy to use. So no real training for DOKKA was necessary.
E: DOKKA has a number of different modules ranging from document collection, document management, automated bookkeeping, and collaboration. Are you using all these modules with your clients at the moment, or specifically some of them?
Z: Correct. We are using all of them. We have an integration onto the Xero platform. We've also been with Xero since almost the start of Xero in South Africa. The integration works perfectly for us right now, working remotely, especially since clients at home often don't have access to printers and scanners and so forth. Using mobile devices in conjunction with DOKKA & Xero, gives us the perfect platform for this type of scenario.
E: How happy are you with DOKKA at the moment?
Z: Right now, with the short period of time, and the very quick rollout we have been implementing, its been working seamlessly. We haven't really encountered any problems so far. I've got no complaints from my side. Obviously with some extended use we might pick up a nick or a drag here, but I doubt it. So far we've had a seamless rollout with DOKKA, even with some clients that aren't as tech savvy.
E: With your use of DOKKA, and I realize it's limited, is there any functionality or features, or ideas, we should be adding for future use.
Z: The A.I. learning with DOKKA is as good as any competitors I have been testing. The interface is very seamless for me as well. It's very easy to use. The integration with Xero as well. I don't really have any problem with that. Obviously with some of the lower quality invoices and receipts you are going to have a bit of a problem, but that's across all competitors. It's not with DOKKA specifically. Right now, for our purposes, with our specific clients, in the SMME market, its been more than sufficient.
Xero versus Quickbooks Online in South Africa
E: You mentioned you're a big Xero user at the moment. There is always a big discussion and debate on whether you should be going into quickbooks online or Xero. And obviously in South Africa SAGE is a big player as well. Why have you chosen Xero?
Z: So we ran SAGE for the majority of our careers in South Africa. There's been a big movement towards Xero. I think a large portion of that has been a follow on the trends rather than anything else. International trends have been followed in South Africa. From an accounting perspective, it is extremely easy to use for clients.
Whereas your client was entirely restricted to being dependent on the accountants for accounting information and reporting. Just because of the complexity of the software platforms, the accounting software system is a lot more open to the client now. They are able to access the accounting software system, they are able to understand the system, understand the report, and they have a dashboard available to them that simplifies all of that information.
So I would say as a consultant, Xero is a very good platform to have transparency with your clients. As an accountant though, I feel that with Xero there is very limited functionality compared to previous accounting software systems we've used. Reporting wise as well. Xero is a very simplified system, which is very beneficial on one end, but has some detriments on the other.
E: One of the big discussions around bookkeeping and accounting companies, is whether the client should be dictating which accounting software they should be using, or whether the accounting or bookkeeping company should be making the decision. It sounds if you are exclusively using Xero that you are only working with clients that use Xero. That means if a client comes to you with a different accounting software they need to change over to Xero. Is that correct? How does it work in practice?
Z: No. That's not the case at all. Because we work a lot with startup's helping them scale up, we recommend Xero, and we implement Xero on most of our clients. Where we have existing clients that aren't married to their software, or have custom made accounting software, we are more than happy to accommodate their needs as well.
Obviously with modern day cloud accounting software, the integration with most systems is basically universal. It's not just Xero that provides a lot of these integrations. We tend to use whatever fits, and suits our clients, the best, whether that is Xero, or SAGE, or Quickbooks or SAP. Regardless.
Whatever suits the client's specific scenario and industry the best, that is what we are going to be using. And we are lucky and fortunate that we have experience on all of those accounting software systems. So we can advise and often also train on those accounting software platforms.
The future of bookkeeping – will automated accounting take over
E: Currently bookkeeping is still largely a function of data processing. A lot of people are saying that bookkeeping because of A.I. and machine learning, and automated processing will move more towards an outsourced CFO role in the future. Where do you see bookkeeping specifically, not accounting, going in a couple of years time in line with automation and technology? What will bookkeepers be doing a couple of years from now?
Z: We've been hearing, and reading articles, of bookkeeping being fully automated in the next five to ten years. In practice, I see something completely different. I agree that base level bookkeeping is being automated at an extremely high rate. But there's still some level of using interaction at the end of the day. A.I. learning is still very limited. We need to see quite a bit of progress until we see 100% automation on data capturing.
Also, we need to see some sort of logic behind data capturing other than machine learning before we are going to see 100% integration. There is some level of background knowledge that you are going to need that machine learning is not providing at this current stage. Lets say in the next ten years we do see one hundred percent integration with base level accounting, which is definitely a possibility.
We are definitely looking towards a shift to consulting and outsourced CFO type roles. This cuts down the bookkeeping force quite significantly. You are going to see a larger shift towards people focusing on integrations and installations and training on these systems. As opposed to people actually operating on these systems. You are going to see more people in the tech industry integrating these systems into existing ERP's that companies are using. And this will be complemented by an outsourced CFO or an outsourced financial manager that reviews the system and gives advice where necessary.
So we are definitely seeing a trend to higher education levels of our professionals in the industry. To try and stay relevant at this stage. And more a drop off of your basic accountant. Which is obviously going to increase the rate of these people that you are going to be employing in your workforce. Which makes outsourcing a much more viable option at this stage.
Will the future of bookkeeping involve retraining of bookkeepers
E: It sounds like there will be a lot of work for bookkeepers in the future, but a lot of retraining for bookkeepers will be necessary. In South Africa, is retraining for bookkeepers happening already, or will this happen at a later stage?
Z: Right now we see the market flooded with your intermediate level and senior level accountants, and a much lower uptake now of Chartered Accountants. We've seen the CTA rates, the pass rates, decline significantly this year compared to the previous year.
That is not something we want to see with our current trend of automation, right. We want to see our CA's being rolled out at a much higher rate, and possibly senior accountants up skilling themselves. Intermediate accountants up skilling themselves.
To try stay relevant and remain relevant past the data capturing and trial balance accounting stages. Because at the end of the day, maybe within the next ten years, we are looking at bookkeeping and accounting automation in those stages. So at the end of the day, we are going to have to invest in our people. We are going to have to up skill them. We are going to have to educate the upcoming accountants that are still in high school.
The possibilities of landing a high paying job in accounting are becoming less and less if you are not geared towards Chartered Accountant level and senior accounting level expertise.
Because at the end of the day, maybe within the next ten years, we are looking at bookkeeping and accounting automation in those stages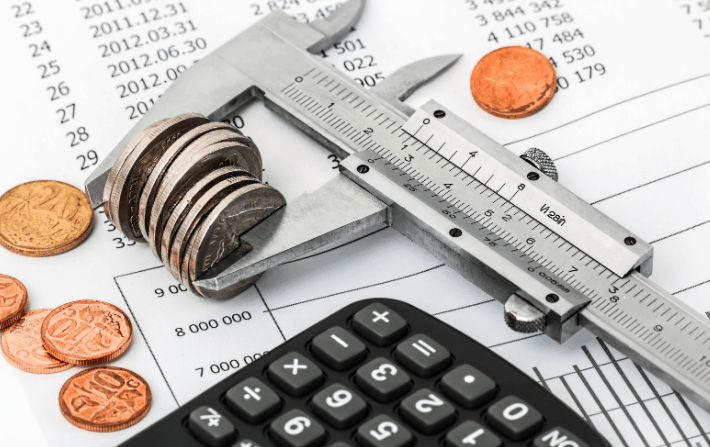 Does the future of bookkeeping involved outsourcing
E: It's going to be fascinating watching the future of bookkeeping five and ten years from now. My last question is when should a business be outsourcing their bookkeeping and accounting roles and other financial roles over to an outsourced bookkeeping or accounting company, or to a specialist outsourced CFO, and when should they be building their accounting, bookkeeping & general financial expertise internally? Or a hybrid because there are different views on this?
Often it is said that a startup or small company should be outsourcing their accounting roles, and a larger business starts doing some of the bookkeeping and data processing internally, and maybe outsourcing some of the specialist financial functions.
Z: That's a very good question. I think playing in the SMME space right now, from what I can gather, cash flow and basic financial capacity of these SMME's are very limited. So having a fulltime financial staff member on your payroll, a financial executive, is going to be extremely costly to these SMME's. That's where outsourcing becomes a lot more viable to these companies.
If you are very financially restricted as a startup or as a growing business, then outsourcing to someone that has a certain expertise at a very affordable rate is going to be a much more viable option than having someone full time on your payroll, and you might have to settle on the expertise level there. Also, with corporates these days, we see a very tight restriction on their budget towards their financial departments. Because of the economic climate right now, we see companies cutting their expenses as far as they can, and downsizing financial departments.
Also, that's where outsourcing is going to become much more viable. You might not have the capacity right not to employ a senior level accountant or a Chartered Accountant fulltime. But then outsourcing that function to an external company that provides that service for maybe two or three days a week is going to be a much more affordable option. You're still going to get the expertise level that you need in your company.
Obviously at certain stages you're going to need someone that is going to grow with the company. That might be having someone internally or partnering with an accounting firm that gets to know your business.
That's why M-inent tries to position ourselves as business growth partners. We're there to walk the walk with you. You don't hear from us once a month when your submissions need to be done. It's a partnership from start to finish. It's us taking your hand and guiding you through the financial processes.
So whether or not you have someone internally, or not, you're going to have a dedicated accounts manager that is more than acquainted with your business, that is involved in the daily operations of your business. So it's having the same level of involvement at a fraction of the price.
Advice for businesses during the Coronavirus
E: Bonus question! South Africa is going through the global pandemic of Coronavirus just like every other country. South Africa recently moved into a 21 day lockdown. And just like every other country around the world, businesses, especially small businesses are suffering. And you focus on the small business sector.
So what advice have you got for small businesses to be able to weather the storm, keeping in mind that a lot of small businesses can't trade at the moment. And hearing that big retailers like Foschini are refusing to pay their rent at the moment at the shopping centers. What can you advise businesses, small, and even big, at this particularly troubling time?
Z: Definitely be open to change. We are going to see a lot of different things happening over the coming weeks that are going to be unpredictable. If you are a company with assets employ those assets in different ways. If you are a company with staff with specific expertise levels. Employing those expertise levels in various industries. You might be restricted in the industry you are right now but you might be able to transition fairly easily to another industry that might be an essential service that's still open to trading.
I'm going to give an example.
We have a client that runs school buses. Right now the schools are closed, so they are not generating income. They are looking to transition, moving staff for corporates. Corporates which are essential services so they can remain trading. It's companies like the school bus company, that isn't scared of change that are going to weather the storm.
Boxing yourself in, into a certain service or a certain product, might be your demise at the end of the day. You need to be open to steering your ship wherever the waters are currently flowing. And it might be a very slow ship to steer. But the sooner you start steering it, the sooner you are going to be sailing it in the right direction.
Bookkeeping food for thought
E: Thank you for giving me your time today Zane. That was a fantastic discussion. I really found our discussion on the future of bookkeeping a lot of food for thought. It sounds like you've built up an incredible business with Malander and M-inent, and I'm looking to see your progress in the future, not only on how you expand the bookkeeping, accounting and auditing divisions, but also the other innovations and companies you launch in the Malander group. Stay safe and thank you very much.
Do you have strong views on the Accounting & Bookkeeping industry?
This is a series that DOKKA is running where we explore the thoughts of Bookkeepers, Accountants, CFO's & others involved in the Bookkeeping & Accounting space throughout the world.
See other accountant and bookkeeping conversations we've had:
Mary McBlain from McBlain and Davis Accountants – Understanding the Bookkeeping & Accounting industry in the UK
Hossein Dadkhah from DataDrivenCIOs – Factors Accounting companies should consider when dealing with client data
Lisa Cervantez from PureSpeed Lightwave – Why an internal Finance Team chose SAGE 300 as their Accounting Software
Jeffrey Levine from Persofi – Bookkeeping differences between Israel versus the UK
Zane Orton from M-inent – Future of Bookkeeping
Akiva Brett from KB Tax – A South African Tax Practitioner
Julie DeLong from Backyard Bookkeeper – Part 1 – Choose between Quickbooks Online and Quickbooks Desktop
Julie DeLong from Backyard Bookkeeper – Part 2 – Advice from a Virtual Bookkeeping Company
Holly Dunn from Accountable Bean – SAGE versus Intuit
If you have strong opinions on the Bookkeeping & Accounting industry, we'd love to have a discussion with you.