DOKKA is running ahead with new features and making the old ones even better. Read about the newest releases…
DOKKA is running ahead with new features and making the old ones even better. Read about the newest releases…

Improved Mobile App
We promised this last week, and here it is! Now you can upload multi-page documents using the mobile app. It's simple, quick, and secure. If you're unfamiliar with DOKKA's mobile app, it allows you to upload and view your documents and communicate with your team via the built-in chat feature!
Codes and Descriptions
Some people use words. Others think in codes and numbers. We modified our integration with Quickbooks Online to include the GL Codes, if you want. We're making DOKKA easier to use with more options to let you work YOUR way!

---
Contact us to learn more about supported invoice types and integrations (including Quickbooks Desktop).

---
Credit Notes in Sage Business Cloud
At DOKKA we want to support accountants and bookkeepers in all of their normal tasks. We want to help you work smarter, easier, and faster. To that end, we're constantly adding new features and integrating with more accounting systems. We released our integration with Sage Business Cloud in June. Since then we've been making it better. We're proud to announce that our entry form now includes Vender and Supplier Credit Notes. Go ahead and process. We've got you covered.
---
Contact us to schedule a demo and see the new form

---
Coming soon: More Integrations
The developers are still working night and day to bring you more integrations. Quickbooks Desktop is next on our list. Stay tuned for the announcement…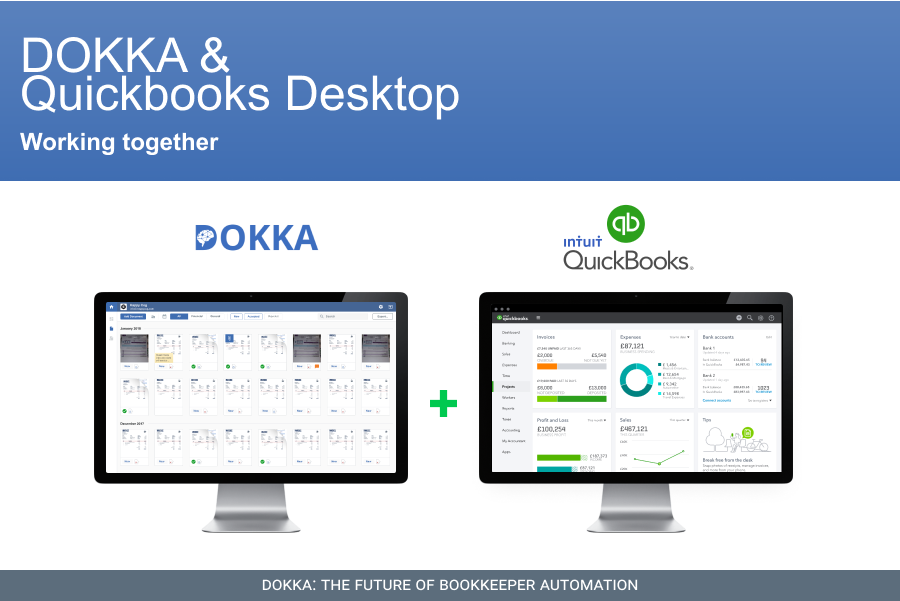 ---
If you're a bookkeeper or accountant in our partner program, then speak to your DOKKA account manager today, so they can demo how to use these new features.

---
The DOKKA team is working tirelessly to make DOKKA the best system possible. Our Pre-Accounting module uses state of the art technology. We're adding more features and servicing a growing number of accounting systems. The Document Management System, not offered by most Pre-Accounting services, puts us a cut above the rest. The DMS lets you store everything in one place that is also linked to your accounting system. As good as it is, we're adding more features here as well.
But this isn't enough for us. We're adding new modules to DOKKA as well. The bank statement module is operational in a beta release, and getting better every day. There's more coming too! Keep reading to see what we've released recently.