Automation is the new normal in accounting. In an era where new technologies are transforming the way humans function, Accounting Automation through digitization is taking a new leap in the accounting industry. With Automation constantly overtaking more and more complex tasks in accounting, there is a considerable need for all accounting experts and business professionals to understand the basic accounting terms associated with it.
Moreover, there are many terms that you need to wrap your head around to implement the autonomous workflow in your business. Although there is an abundance of information scattered all over the internet regarding these accounting automation terminologies, you can still find yourself feeling a little uncertain. It is also difficult to find one well-organized list of all these terms and a satisfactory explanation.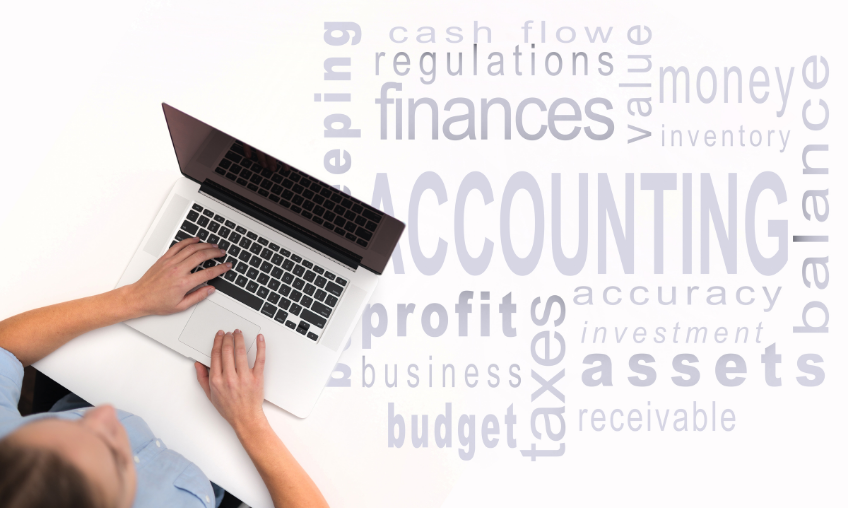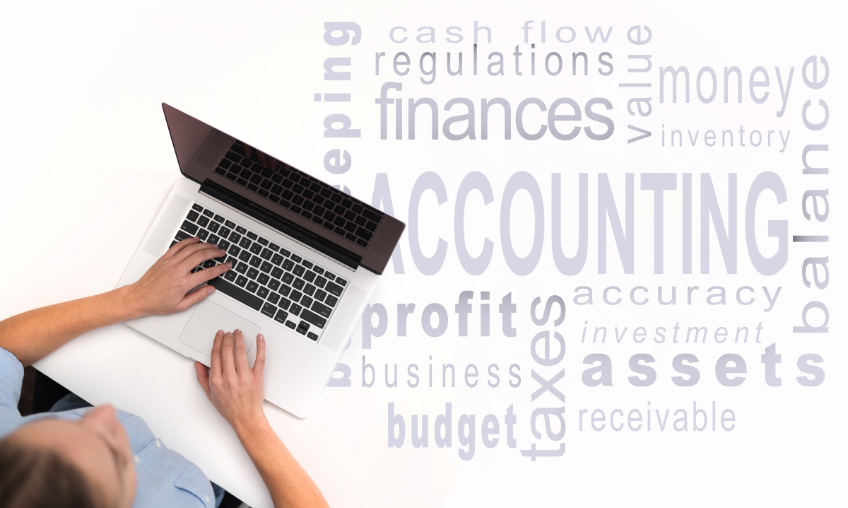 In this guide, we intend to provide you with an understanding of all the accounting terminologies relevant to accounting automation in one article. We hope to better your experience and do what we can to ensure you have everything you need to understand accounting automation software and implement it within your own business.
Accounting Automation Terminologies
1. Invoice Capturing
An invoice is a bill, debit statement, or a sum of all the dues. Invoice capturing, is the process of extracting the critical (key) data from invoices, validating the plucked information, organizing it as per constraints, and finally storing it. Moreover, it forms a very crucial part of the accounts payable list. Invoice capturing is a thriving area of Artificial Intelligence where most leading organizations are performing their first acquisition of AI tools. This is because invoice capture is an easy-to-combine solution with notable gains.
2. Invoice Scanning
Invoice scanning is framed on an underlying technology known as OCR (Optical Character Recognition). The technology is prominent for extracting distinct characters from numbers, letters, and symbols from hard or soft copies of the text. Apart from this, the following process incorporates extracting the data, validating it against database or business constraints, and finally recording it into some software like an ERP system.
3. AP Automation
AP Automation software employs seasoned optical character recognition (OCR) technologies incorporated with robotic process automation (RPA) software. Accounts Payable (AP) is money owing to suppliers. The process automates the payment of accounts payable invoices, payable PO, and payment processes. In accounting, such transactions are recorded following performances payable account until the payment is made. Also, this technology is generally deployed by the accounting team to rationalize purchasing orders/bills and digitize the manual work. All over it forms a crucial part of the accounting automation workflow.
4. Invoice Processing
Invoice Processing includes the complete processing of an invoice that consists of getting a supplier invoice, allowing it, securing an enclosure date, funding the Invoice, and then taping it in the general ledger. Moreover, it is a significant perspective of operating an accounting business. An invoice processing flowchart is an organized guide describing the steps for how accounts payable is to process merchant invoices.
5. Approval Workflow
In terms of basic accounting automation terminologies, an approval workflow is a coherent string of tasks consisting of human consent to process data. Moreover, approval workflows liberate the accounting team from draining but crucial, time-consuming tasks such as filtering through spreadsheets, tedious email strings, and phone calls to team affiliates. Such workflows are tailored to eradicate bottlenecks in the manner, raise efficiency and enhance workplace potency.
6. Recurring Invoices
As the name itself suggests recurring invoices are the invoices that are automatically sent to your customers/buyers at regular intervals of time. For instance, these are usually associated with their credit cards for an agreed-upon price in the accounting workflow, encouraging both contestants to stay on peak of their payments. Therefore, any SaaS, subscription business or accounting firm that registers recurring cash flow has usually set up a process to send invoices at regular intervals automatically.
7. Audit Trail Software
In simple terms, Audit Trail is the history or record of all the steps involved in a transaction. It accounts for each trade and incorporates all documents required in the purchasing and payment process, purchase orders, including messages between employees, invoices, and likewise. Furthermore, audit trail software is a meaningful accounting automation tool for diminishing the risks of manual errors, frauds, stress levels, etc.
8. PO Workflow
A Purchase Order workflow is a process in which a customer sets up a purchase order and passes it off to the seller. A Purchase Order workflow is a sequence of events to automate the purchase requests or orders within a few clicks. Moreover, such workflow streamlines effortless purchase requests, bolsters faster approvals, and supports faster invoice processing.
9. 3-way Match
A three-way match is a method of coordinating the invoice, purchase order (PO), and receiving a report to verify the buying details before confirming payment. The ultimate objective of three-way matching is to decrease the prospect of fraud and financial trouble by restricting the restitution of illegal purchases. Consistency and data accuracy play a vital role in any accounting process, and erroneous information and duplication can result in false vendor invoices and over-reimbursements. However, overpaying and other possible payment difficulties are immediately waved down even before delivery with the three-way match.
10. Purchase Order Automation
A purchase order system is software that assists in the automation of creating, issuing, and tracking purchase orders. With purchase order automation, the purchase orders are automatically created and synced with your accounting system. Fortified with the authorized command, a user can promptly generate the purchase order utilizing the data from the petition. Then, as you accept the delivery receipt and ultimately the invoice, the workflow automates the onboarding of these documents, renewing your ERP with the data utilizing AP screen synthesis.
11. Purchase-to-Pay Automation
Purchase-to-pay systems in accounting automate the entire purchase-to-payment process. Joining acquisition and invoicing transactions through an intertwined trade flow that automates the process from exploring a need, planning, and budgeting, to procurement payment. The primary benefits are increased financial and procurement efficiency, visibility, cost savings, and control. Accounting automation enables diminished processing times and straight-through processing where future invoices are managed without any manual intrusion.
12. OCR Invoice Scanning
OCR Invoice Scanning includes scanning invoices using the underlying OCR technology and storing them in the form of metadata in the organization's data stores. It is very much similar to Invoice scanning in many ways. Most corporations employ OCR technology to scan invoices.
13. Electronically Archiving Documents
Archiving documents electronically is a way to store all and organize all the crucial and relevant documents digitally. Besides this, it assures data security and determines the origin and authenticity of original electronic documents, and it prevents loss and unauthorized access to archived documents. It also makes it easier to locate and find a particular record from a pile.
14. Robotic Accounting Automation
Robotic Accounting Automation (RPA) is a vast parent technology beneath which many bots have been developed to automate accounting operations. RPA accounting includes programmable software bots that automate time-consuming and tiresome financial tasks. Robotic automation ought to be viewed as, to a greater extent, a mechanical arm to help the accounting team and upgrade their tasks. It ought to lift assignments for professionals and make more meaningful work. Robotic accounting is artificial intelligence that gives some assistance to a persuaded finance or accounting office. Some examples are SAP bots, ERP bots, Bookkeeping bots, invoice processing bots, etc.
15. Payment Reconciliation Automation
Reconciliation, in simple terms, means verifying your account balance with the statements of payment gateways and merchant's account with all possible transaction aspects. It is imperative to reconcile all payment activities with your bank accounts to maintain a record of the in and out-flow of investments. To check the income and expenses. An automating software automates the entire process of payments reconciliation and makes the task a lot more accurate, fast, and error-free. It is essential to automate the process as reconciliation is a very susceptible process that demands utmost focus and accuracy all the time. Moreover, it is perhaps the most alienated terms in the arena of accounting automation terminologies.
16. Inventory Assets Automation
Inventory demonstrates a paid account that mirrors the all-out worth of stock bought and held inside an organization. This would be the worth of your store, generally communicated as the amount you will charge for the item. Inventory automation helps you to automate the entire workflow from managing to organizing your assets. It also helps in saving a ton of your time.
Conclusion
In the end, before venturing too far into the accounting automation process, it is beneficial to get an idea of the basic terminologies. Here we have tried to handpick some of the prevalent terminologies for you. All these forms the basic instinct of all the major accounting automation software.
Accounting automation is a peripheral requirement in finance that cannot be overlooked anymore. The majority of other businesses in a variety of industries are utilizing automation software for achieving entire workflows that are more organized, fast, secure, and streamlined.