Cloud Accounting Applications – Making the Shift to Better Finances
This is the age of digital. From being always-on, shopping online, socializing online, and basically existing in our digital spaces, this is the time of hyper-connectivity. It stands to reason, then, that businesses should be enmeshing each and every facet of their processes and operations with a digitized capability. If done right, efficiency can be improved, and so agility and relevance in the market is heightened.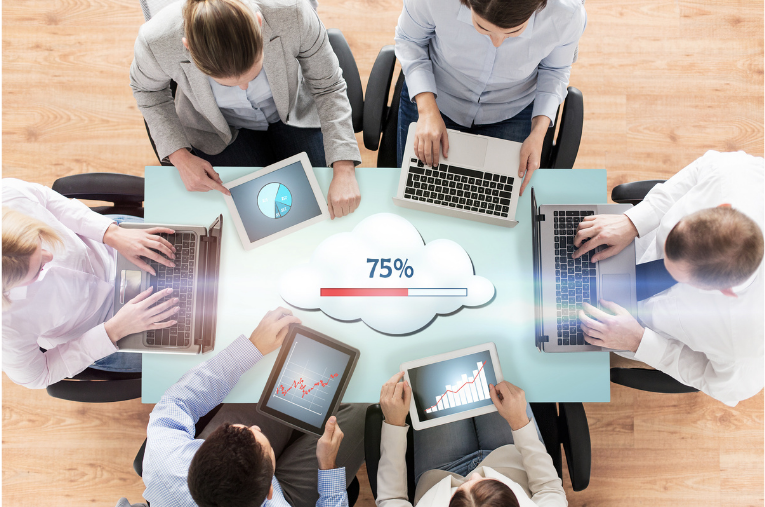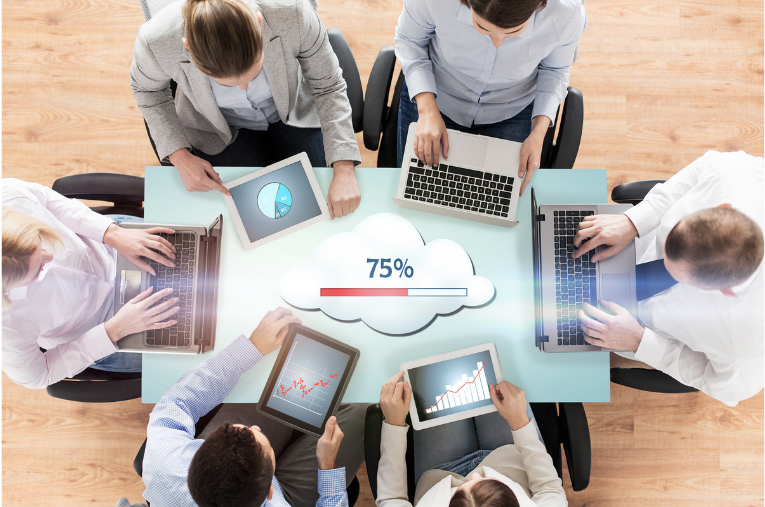 And there are few departments in a business that benefit more from digitization, than accounts.
DOKKA's premier accounting automation software plugs right into your business's enterprise resource planner (ERP), to bring your finances into the magical realm of the cloud. Let's talk more around that here, and how DOKKA can make your accounts department soar.
What is cloud accounting and what are the benefits of using it in your business?
Cloud accounting software is similar to Software as a Service (SaaS) programs, but accounting software is hosted on remote servers – or the cloud. The information is processed in the cloud and sent back to the user, removing the need for installed and maintained software on individual desktops. What's more, with cloud accounting software, all vital and relevant stakeholders are privy to the same data, and versions of the software – whether between branches, remote workers, or other departments.
Here are just a few more benefits to integrating cloud accounting solutions within a business:
Security
Cloud accounting software can be even more secure than traditional programs, simply because sensitive fiscal information isn't stored on single laptops and desktops. These machines can be lost or stolen, leading to possible breaches. With cloud accounting solutions though, all trace of data is kept in the cloud and is only accessible by a unique password.
What's more, an automated feature of the cloud in all its applications, is a backup service. And this is doubly important for the accounts department – all information will be stored and is easily recalled with the software's search system.
Money Saving
Cloud accounting applications save money right off the bat – simply because server infrastructure and support staff to run these servers, aren't required. More importantly, cloud accounting software is infinitely scalable. So, as your business grows, your accounting requirement in the cloud grows with you – no need for software updates every few months, or more licensing fees for improved software.
Data and Reporting
A very welcome symptom of a healthy cloud accounting capability is data on your business's fiscal stability, in real-time. This is information on your business that tells its unique story through the unquestionable accuracy of numbers. And again, your relevant stakeholders are all able to view these numbers, for improved collaboration between departments.
How can you use cloud accounting to help automate routine tasks in your business?
Lastly, the magic of the cloud lies in automation. 
DOKKA's smart artificial intelligence (AI), learns your system and continues to do so as you make the tweaks and changes that suit your processes. This means that our cloud accounting software monitors your email for sales orders and invoices, and automatically catalogs these to a central dashboard for processing. With this process automated from the first receipt of invoice to ledger records and eventual invoice payment, the need for manual data entry is eliminated, achieving a two-fold result: no more human error, and extra time for accounting professionals to undertake more stimulating projects that benefit the business's bottom-line.
Are you looking to better your cloud accounting applications?
DOKKA's automated accounting software will give your ERP superpowers and is everything you need to collect, process, and archive invoices and bills efficiently.